How To Beat The Hen Party Hangover!
A wise man once said "drinking alcohol is like borrowing fun from tomorrow." Sadly, he was right!

However, there are a few things you can do to help you survive, read on to find out more about curing your hangover before, during and after your night out.
Just remember the only way to guarantee that you wake up hangover free, is not to drink. or do it sensibly and within the recommended limits, see the NHS website for more details.
Before the big night out
Line your stomach
"Make sure you all line your stomachs before you go out" …"yes mum!" This may be a familiar conversation from our younger days, but mum had a point!
Eating a good greasy meal before you go out will cause fat to line the walls of your stomach, which slows down the rate of alcohol absorption.
Check out our food & drink packages including pizza making, hot stone dining, and medieval banquet for great pre-drinking meal ideas.
Drink plenty…of water!


We're not scientists, but we do know that drinking alcohol stops your body producing a chemical called vasopressin, which basically means your kidneys will send water straight to your bladder missing out your kidneys, which would normally absorb some into your body to stop dehydration.
This is where 'breaking the seal' comes into play, the alcohol can make you pee up to four times as much water as you usually would.
During the night
Pace yourself
As you're probably aware from previous drinking sessions over the years, different types of alcohol give you different types of hangovers. As a general rule darker drinks such as red wine, whiskey or navy rum will reduce the chances of a throbbing cranium, whilst drinks such as white wine, vodka and gin can be much more forgiving.
Keep up drinking the water

We mentioned the water before, but don't give it up as soon as you hit the town. Drinking a glass of water regularly will massively decrease the chances of a raging headache. If you fancy a pub crawl have a glass of water at each or every other pub before your alcoholic drink.
Don't dance too hard


You can't beat a good boogie, so don't read this as don't dance! Dancing is vital on a hen party. Science however, does tell us that you more you exhaust yourself the more dehydrated you'll get. Dancing can burn over 150 calories in 30mins, so make sure you do some to work off the alcohol!
The morning after
Yep, you guessed it …more water!
Yeh yeh yeh, we keep saying it, but seriously…drink more water! Keep sipping it and your headache will gradually ease off.
Painkillers
Before you pop the pills, think about the best ones to take. Aspirin will help, but if you have a sensitive stomach you may end up just feeling more sick. It is much safer to just stick to Ibuprofen and take the recommended dose.
Food. The right kind though
You will probably wake up either craving food, or shrieking at the thought of it.
If you think you can stomach it, eggs or a nice greasy fry up are great options as they help replace fatty acids. Our American diner packages are perfect for a good old Full English!
If the thought of a fry up has got your stomach churning, try eating toast or crackers as they will give you a boost without upsetting your stomach too much.
Distraction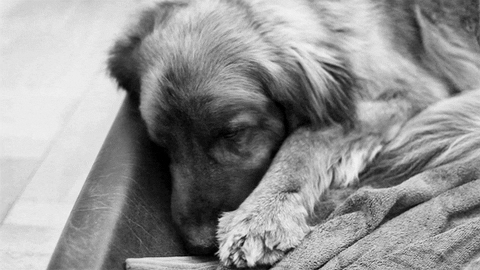 This is probably the toughest advice on the list!
Try not to sink into a pit of self pity, try distracting yourself by catching up on TV, reading a book or just look at cute dog gifs!
Go outside
A blast of fresh air will do you and the rest of the girls the world of good.
Don't let the hen party stop at the night out, we have a superb range of outdoor hen party packages including mountain boarding and gorge scrambling. Alternatively, beach BBQs, are a great for getting some well needed food on board whilst enjoying the fresh air.
Now you know how to cure the hangover, check out our great nightlife hen party packages and call our experts on 01253 807111 to plan the best night of your lives!
All images in this article of courtesy of shutterstock.com